CURRICULUM VITAE
Name: Nhi Phạm-Nữ-Quỳnh
Date of birth: October, 21st 1995
Present position: Student
Institution: VNU University of Science, Faculty of Geology
Address: 344 Nguyen Trai str, Thanh Xuan district, Ha Noi
Telephone: (084) 989678250
E-mail: phamnuquynhnhi_t58@hus.edu.vn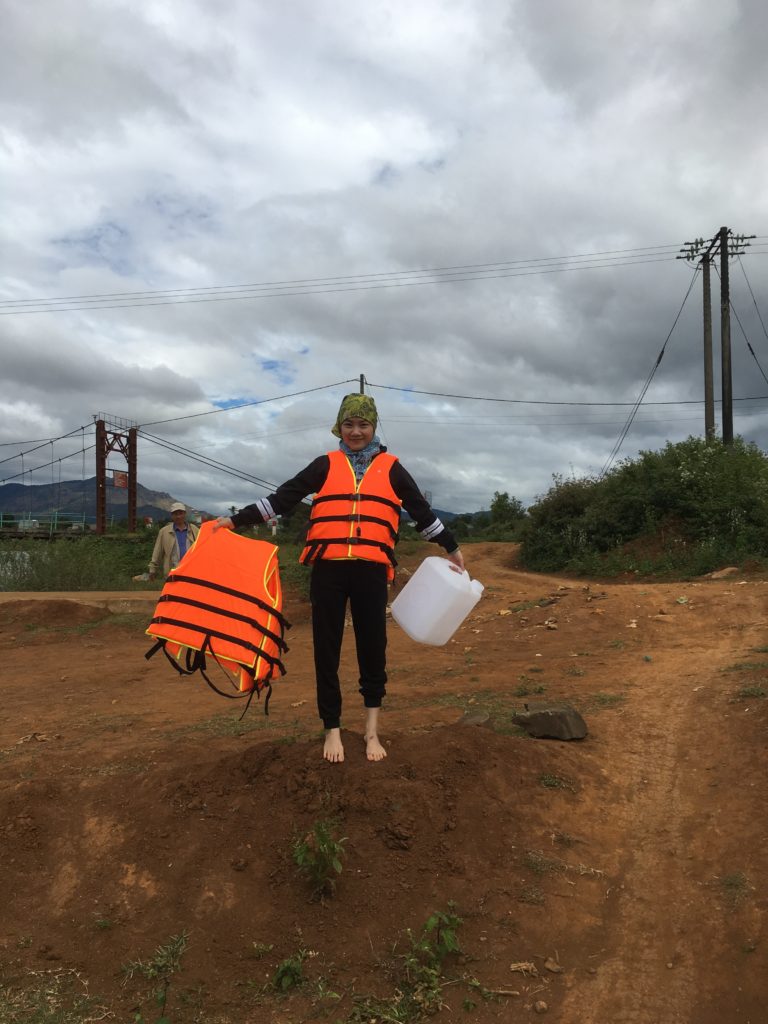 Education Background:
September 2013 – September 2014 : Study in English language , VNU University of Languages and International Studies
September 2014 to present: Study in Geology (International Program of Geology), VNU University of Science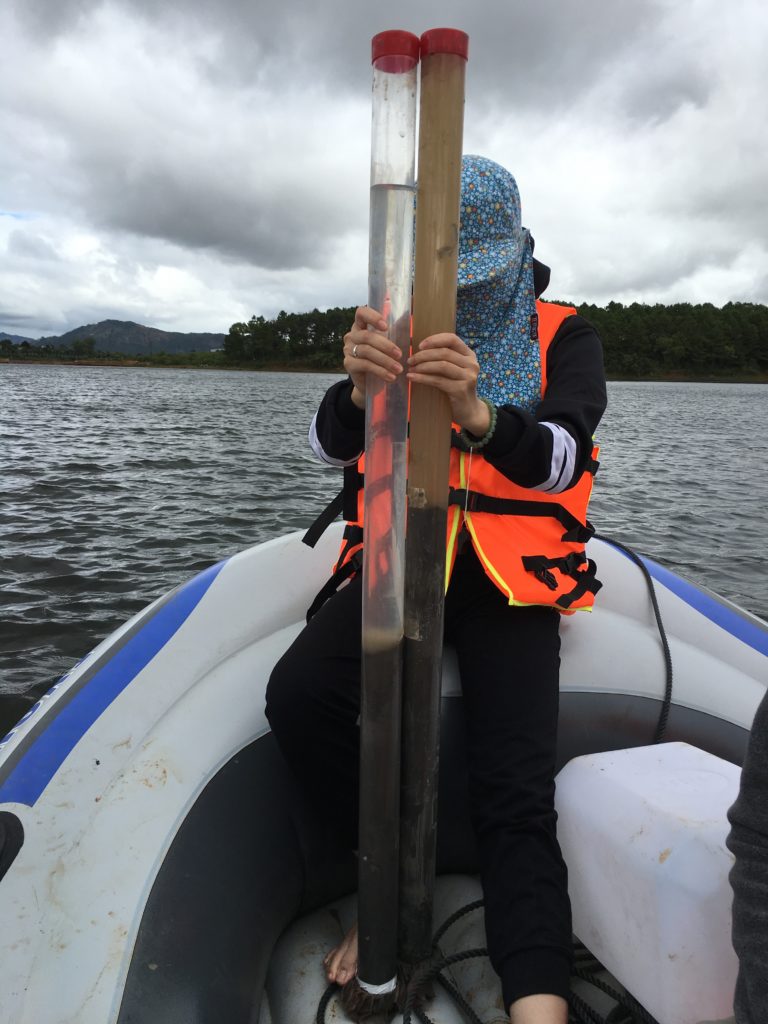 Research Experience:
Operating X – Ray Fluorescence Spectroscopy system at Faculty of Geology's Laboratory.
Field course in Ba Vi – Do Son: Exploring Geology in the field.
Field survey in Thach That district, Ha Noi and Tam Duong district, Vinh Phuc province: taking laterite sample for XRD, PCD, FTIR, AAS, pH analyses to test heavy metal adsorption.
Field course in Hoa Binh province, NW Vietnam: Structural Geology and Tectonics.
Cenozoic tectonic analysis of Dong Van Karst Plateau from cave passage orientation and levels of cave floor .
Language skills:
Language: English ( IELTS – The International English Language Testing System – score 6.0)
Other language: Japanese ( A1/ Basic level)
Extracurricular activities:
Volunteered for 'Lab tour for kids' program operated by VNU University of Science to bring science closer to children.
Volunteer for yearly accommodation of new students at VNU University of Science at the beginning the the academic year.
Scientific report at the "2015 Conference on Student and Science Research – VNU University of Science": The potential of laterite for treatment of heavy metal-contaminated water", which was awarded with a runner-up prize.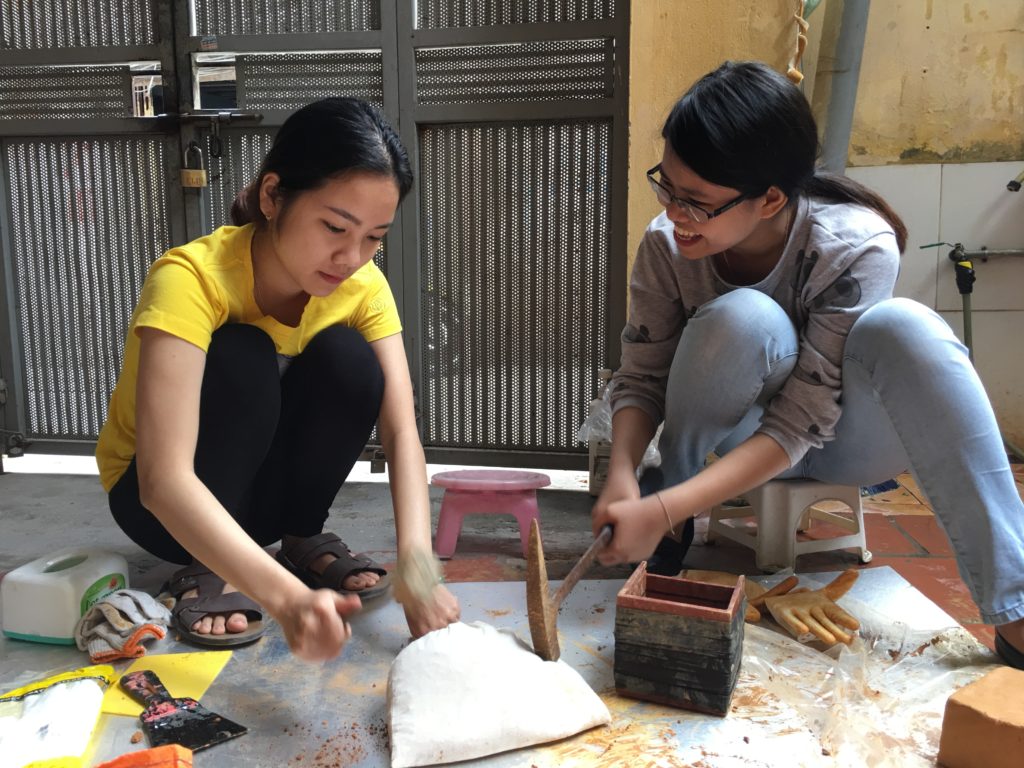 Publication:
Nguyen Van Huong, Nguyen Thuy Duong, Nguyen Thi Anh Nguyet, Pham Nu Quynh Nhi, Dang Thi Phuong Thao, Tran Van Phong, Nguyen Ngoc Anh, 2016. Cenozoic tectonics in Dong Van karst plateau recorded in karst cave system. VNU Journal of Science – Earth and Environmental Sciences Vol. 32, No. 2S, 2016 [Full PDF].
Nguyễn-Văn, Hướng, Dương Nguyễn-Thùy, Jan P. Schimmelmann, Bernd Zolitschka, Thân Tạ-Văn, Nguyệt Nguyễn-Ánh, Phương Tạ Hòa, Dương Nguyễn-Thùy, Thắng Lê-Quyết, Quỳnh Nhi Phạm-Nữ, Vũ Huỳnh-Kim and Arndt Schimmelmann (2017) Exploring the paleoenvironmental potential of laminated maar sediment in central Vietnam: An archive of regional paleo-flooding? PAGES Zaragoza 2017 5th Open Science Meeting "Global challenges for our common future – a paleoscience perspective", 9-13 May, 2017, Zaragoza, Spain (http://www.pages-osm.org), Session #16: Multidisciplinary reconstruction of paleofloods. [Poster JPEG]